La Pile Mécanique in the Midi neighbourghood, but where?
Compte-rendu de l'atelier de cartographie 30.01.2020
During the mapping workshop organized by La Pile at the end of January, citizens living or working in the Quartier Midi gathered at the DK in Saint-Gilles to share their knowledge of the neighborhood, with the aim of identifying relevant places where the installation of La Pile Mécanique could materialize.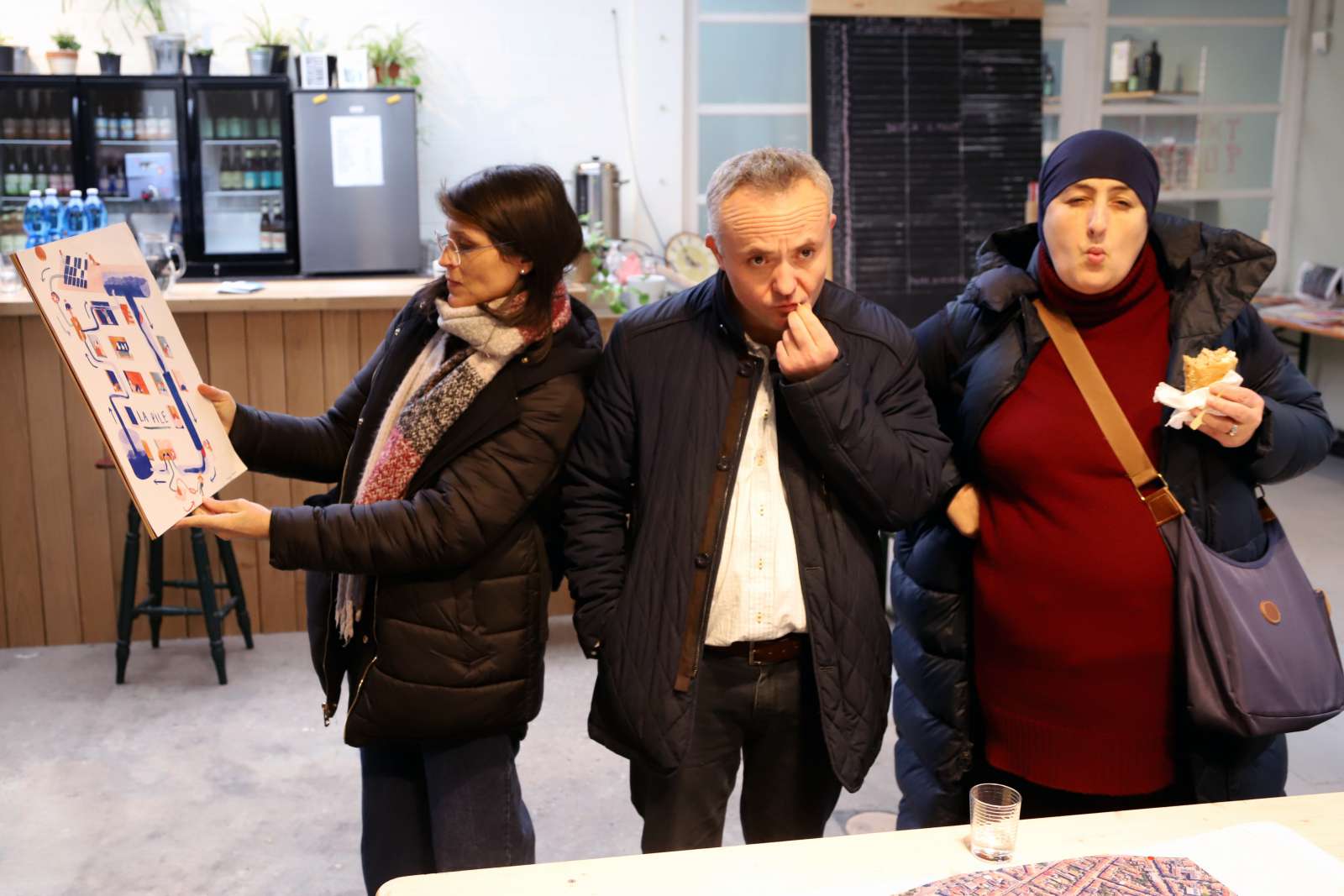 Being in search of a place that is technically viable, but above all lively and socially interesting, we first mapped several morphological data (public places, socio-cultural spaces, schools, existing photovoltaic panels, etc.) and superimposed the map of the low-voltage network, which illustrates how by small groups of neighbours we are physically connected by electricity, thus already forming communities. We then asked ourselves a series of questions:
Where are the areas where the neighbors know each other well?
Where are the places where people live?
Where are the places that are pretty nice, but missing small improvements?
Which buildings have potential?
Where are the roofs that could be equipped with photovoltaic panels?
Which neighbours are connected to which electric cabin?
These questions led to many exchanges, questions and surprising discoveries, all of which were captured on our map, using coloured markers, stickers, post-it notes,...
But how do you assemble this mountain of information into a single medium? We came up with the idea of creating a "heat map" to highlight the parts of the neighbourhood for which the most interest has emerged. Some areas proved to be more intensely coloured than others and therefore more fertile, both in terms of their technical and social potential.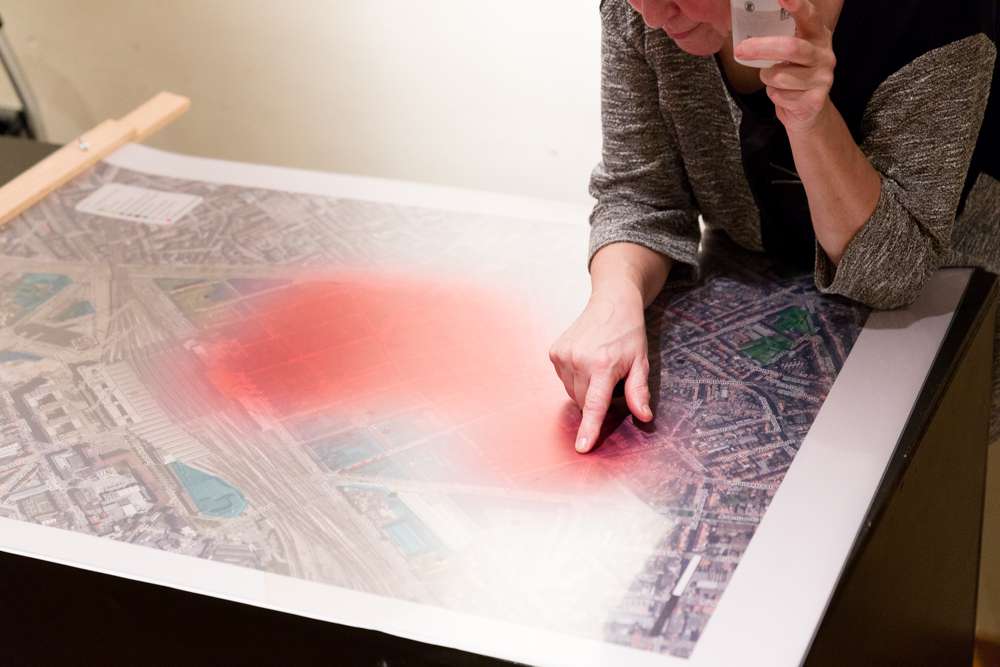 The heat map thus serves as a new working base for new electrical practices in the neighbourhood. It can be used, discussed and modified at future meetings!